1.
Top down calls
Call, talk, describe – quick
a) Say this "…let's get you enrolled in Giveback so that merchants can choose you…"
2.
Send this email

(save this to your desktop)
3.
Set them up for a call back
www.connect.cx
4.
Call back
Say this: Did it make sense?
Test it, start w yours… who do you know… ?
Yes
No (not yet)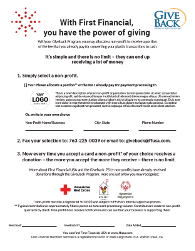 5.
Make and Take merchant calls
Use "About them" system
Write the deal
Ask, "Who else do you know that would like to support [organization] like you did today?